Chai! Chai! Chai! Diaris age fraud oh!

Oga Ohsee, your post is like an article of faith with the occasional touches of reality.
This is really funny and just shows you have little idea of what is going on in Nigeria. You said CAF catching 3 age cheats alerted Nigerians to mago mago!!!






Do you mean alert the people doing mago mago to their own mago mago???!!!



Who do you think is behind presenting old men as kids in Nigeria? a) the old men; b) the coaches; c) the NFF; d) all of the above?


Do you know that when we win youth tournaments with grown azz men everyone is rewarded by the govt? This is the incentive to cheat and to win by any means necessary. It is why we are great in youth tournaments and useless at senior level in terms of the WC. Nobody needs to alert any Nigerian official to mago mago since they are the ones doing it for financial gain.
These are the facts you can't explain away. Fifa mandated the FAs to test ALL players with something that claims to be 99% accurate. We claimed we tested them, yet in a random test 3 failed. I found out that the random tests involve 4 players. So in something that is meant to be 99% accurate, we claim we tested ALL the players, yet 90% failed in a random test of 4!

And you want to claim my view is just based on "prior belief"!!!

Ok, alright, odinma
, let's just assume this was in the bad old days of 2013!

Random testing in the UAE did not catch any cheat, but only 4 players out of 23 are tested in a test with 99% accuracy! Statisticians in the house, please breakdown the likelihood ratio of there being an overage player, many overage players, and there being no overage players in our squad. I suspect the likelihood of us having many overage players is higher.
Like I said earlier, I'm no expert on MRI scans and would not pretend to be for the purposes of internet debate. But I read somewhere that some research suggests that bone development happens later with sub-Saharan people. Could it explain 20 somethings passing the scan, I don't know. My lay opinion suggests older players have a chance of passing, Nigerian officials have a propensity to cheat, and with random tests only picking 4 out of our 23 man squads, we have a chance of having the majority of our youth teams being overage. So my position is that we are still cheating like there is no tomorrow, despite the steps to stop us.
Nna, I don't know if academies in Naija are filled with overage players. It was you that said our youth teams come from academies and used it as evidence that they are all yoofs.

Even 1naija at 68 is called a "youth leader" in Naija. Most of our youth players coming from academies now is just a sign of the times in terms of the game going global. Many people are now involved as agents, spivs, etc and looking to "discover" the next player to sell to a foreign club. So many of these so-called academies have sprung up all over the place. In Kanu's time most of football development was at the mercy of clubs and schools. As most Naija clubs are not well run, the academies have grabbed many of the promising players.
Ol boy, your pics don't help your case oh

The bobo looked at least 22 in 2013. I no be expert oh, but see the Boniface

, the Adam's apple, etc. I tried to warn you that you don't want to be going down the route of photographic evidence, but you won't listen.

Nna, tell the truth and shame the devil, who should the "uncle" here



: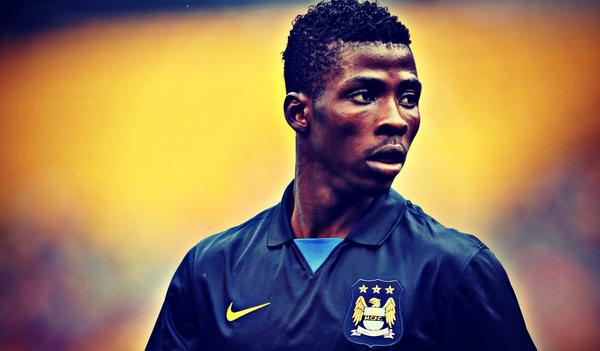 None of the statements you make above are worthy of comment. You simply continue to apply a vast generalization to all cases, including a specific case where your vast generalization is a huge stretch. No one is denying that there is fraud. But you are denying that there can be any genuine cases.