benteke wrote:
Samora Machel wrote:
Personally i take the opposite view and that referees are scared to punish EPL teams because of the massive PR power of the english. Often they get away with little things. Having said that i feel Barcelona though not necessarily favoured are given everything were refs would otherwise overlook things. Every tackle which is a bit ott against them is blown, every penalty that could be overlooked the ref awards etc but otherwise they dont get calls manufactured out of thin air like some allege
This is still funny though


the fact about Barcelona, they are a good team, and noone alleges they get penalties out of thin air, the thing is they are guaranteed a big decision in big games, if its a 50-50 it will be a red, if its in the box, its a penalty
Big decisions in big games, usually when Barca is on the backfoot
This season in CL we will come back to this thread and discuss something big

Thank you
Merci beaucoup Monsieur Platini/UEFA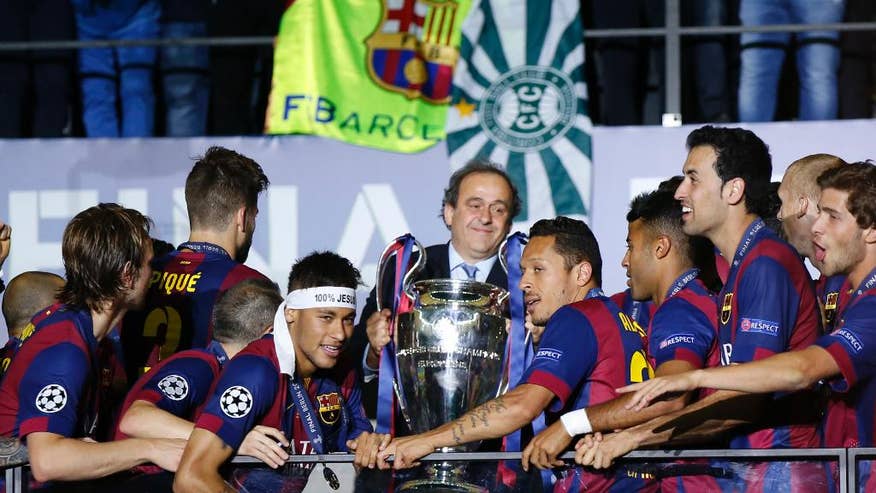 _________________
Eto'o, Ronaldinho, Deco, and Messi are like good caviar, tender pine-nuts, chemical-free sea salt, and the purest of virgin olive oils,
said one of the world's greatest chefs, Ferran Adria of El Bulli restaurant, Before Barca went on to wallop Madrid 3-0 at the Bernabeu.
"I believe the target of anything in life should be to do it so well that it becomes an art. Football is like that. When I watch Barcelona, it is art"
— Arsène Wenger, August 2009