Cally wrote:
Interesting stats in this article on Auba's influence at Arsenal:
https://www.skysports.com/football/news ... been-great
Arsenal goal involvement since February 2018 (all comps)
Player Goals Assists Total
Pierre-Emerick Aubameyang 26 7 33
Alexandre Lacazette 14 7 21
Aaron Ramsey 7 8 15
Henrikh Mkhitaryan 7 8 15
Alex Iwobi 4 9 13
Mesut Ozil 5 7 12
Danny Welbeck 10 2 12
Alex Iwobi leading the assists category.
Quite interesting.
Empty vessels, they say, make the most sound. Iwobi is having a great season.
My bro, you don't want to get me started. But here is why Juve are paying the money.
Watching Ramsey from when I first saw him 11 years ago in the FA youth Cup game at the Emirates, I remember a non stop, all action player. He developed into a player whose main strength is to be heavily involved in midfield play while also getting forward to score and assist at an elite rate.
The fact as shown by the stats, are not in question, only the best attacking midfielders of the modern game of 3 games in 9/10 days can compare with both his quantity of passing and attacking output. But Ramsey is not just about attack, his huge lungs gives him the ability to defend too. Have a look at the 2nd set of stats.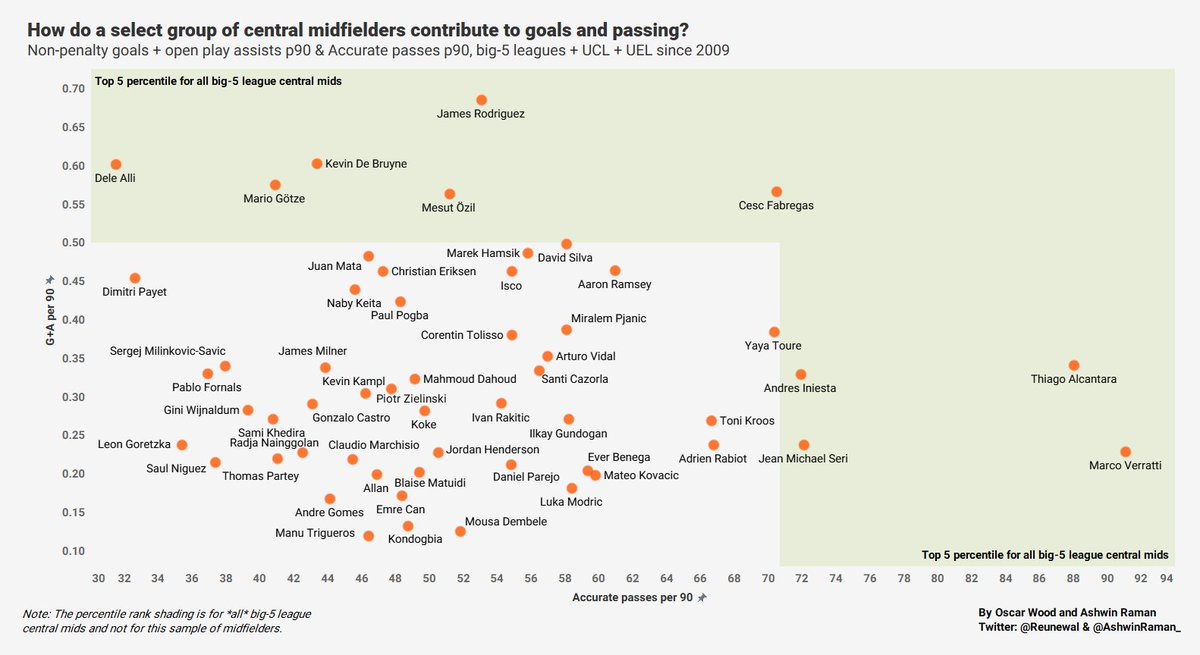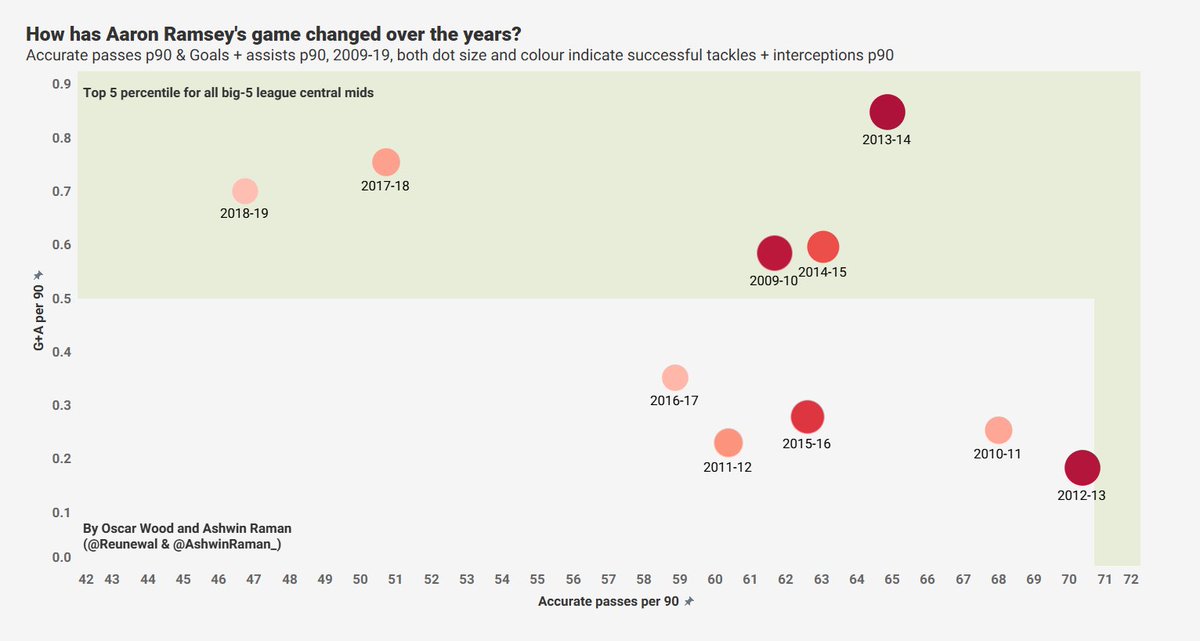 But Ramsey's problem is inconsistency mainly due to injuries. There was a time here a few months ago, I wondered if his injuries meant he will never get to his best, but once again, he showed he was not fully fit. Since he regained his fitness, he has shown he is better physically than he has ever been. So I am not surprised he had the offers he had.
David Orstein informed us there was an agreement between him and Arsenal, but no contract. To me Orstein is reflecting the club's attempt to repair their damaged reputation of being dishonourable by going back on a deal.
The fact remains, the new regime at Arsenal has completed every deal agreed by Wenger and Gazidis except the Ramsey deal. My guess is it is a Josh Kroenke decision and not a football decision. Ut is a deal to save money. Emery wants to keep Ramsey as well as sign Suarez, so why try to lowball Ramsey?
BTW! Rumours of Emery being vexed and may leave because of broken promises on funds for transfer should not be ignored as nonsense.