Gotti wrote:
I am usually an optimist...
But this one go hard well well.
Team left for Egypt on Thursday...
After not really training together.
Top 3 teams qualify for 2020 Olympics.
GOOD LUCK LADS!!!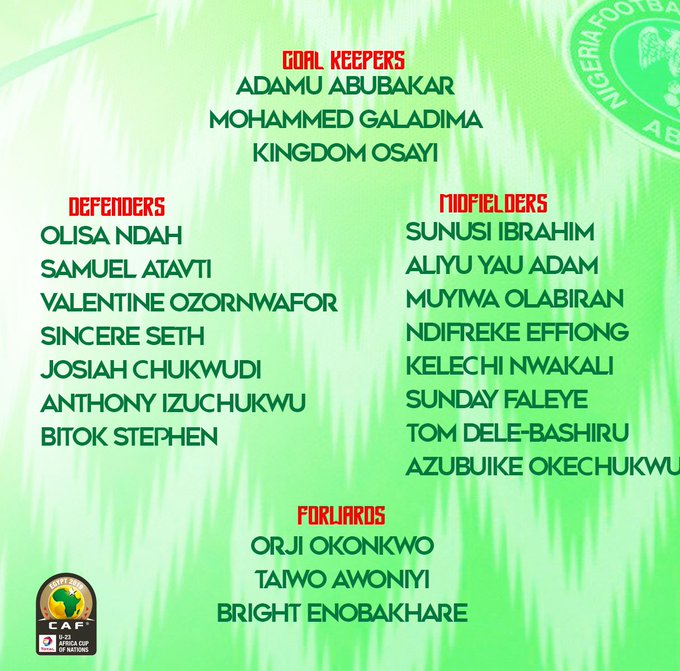 I'm cautiously optimistic.
Outside of Uzoho's injury, it is about as good a squad that we could have hoped for, given the inactivity of the homeboys & the fact that none of the top 5 leagues will release their regular squad players (So no Osimhen, Okereke, Dennis) etc.
The Falcons losing out is a big bummer, but it will be great to have 3 Nigerian teams at the Olympics. The men's football and both basketball teams (the women still need to qualify though).