iworo wrote:
See the most irresponsible tweet from our so called Minister of Youth & Sport. What nonsense


!! Even your performance as the Minister of Youth & Sport calls to question of your suitability and competences. Can you imagine, he wants to remove a coach because of two drawn games and we're still leading the qualifying group. Serious yeye dey smell oh


. The funniest thing is that, this man was part of the problem that led to the drab display we witnessed in Benin. Even the coach said he only had one full training session with the team, because of the nonsense distractions from the Government/NFF officials, including this man!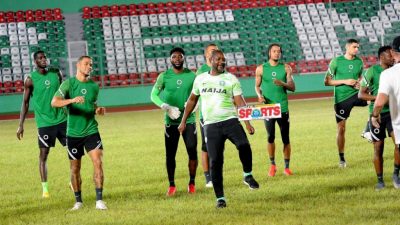 Your job (
or the needful
) is for you guys to stop moving the team from state to state. Football is not politics for Christ sake. The players need to get used to an international standard turf that's favorable for the players like back in the days when Surulere National stadium was our fortress. Make a single venue home of the Super Eagles and you'll be remembered.