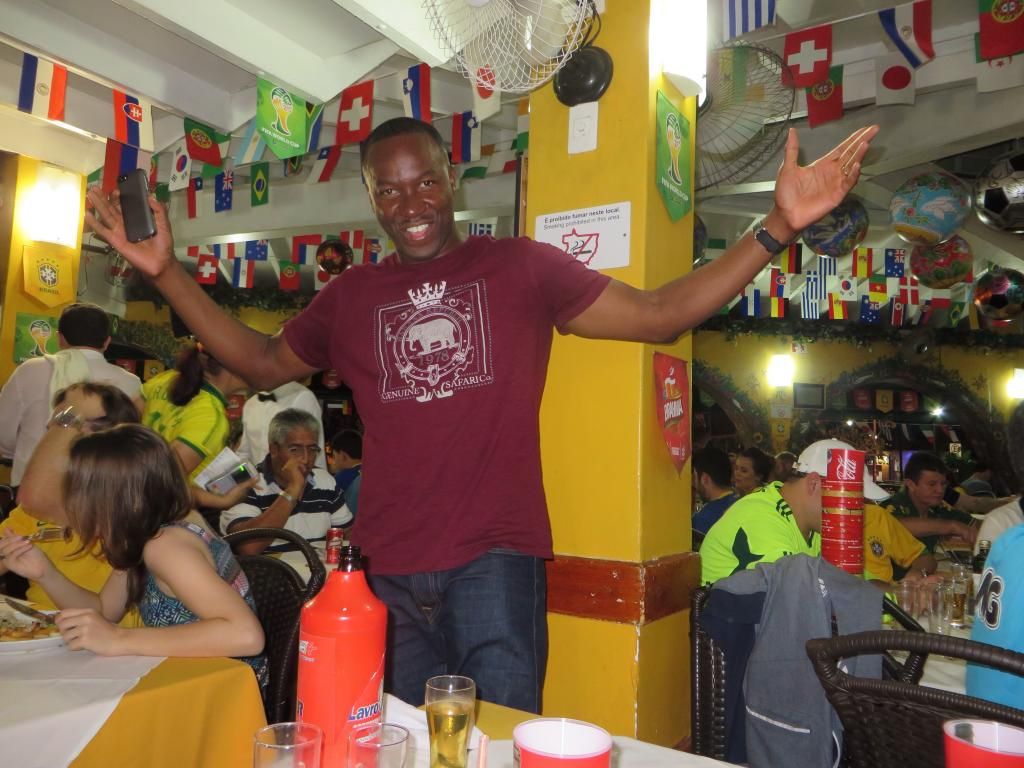 The man formerly known as xxxxxxxx!

At the aptly named Choppao restaurant and bar where we went to chop after the Eagles beat Bosnia.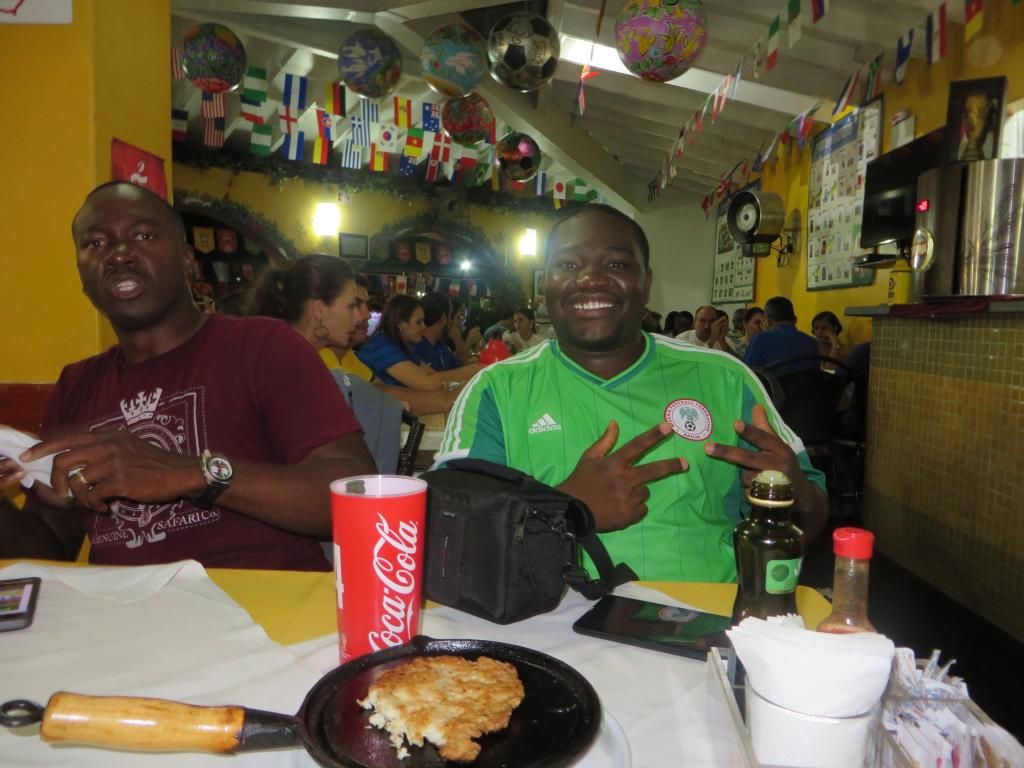 The great KIZONZO at Choppao
KIZONZO and Lord Lager-back debating points of tactics at Choppao, the Mama Calabar of Cuiaba.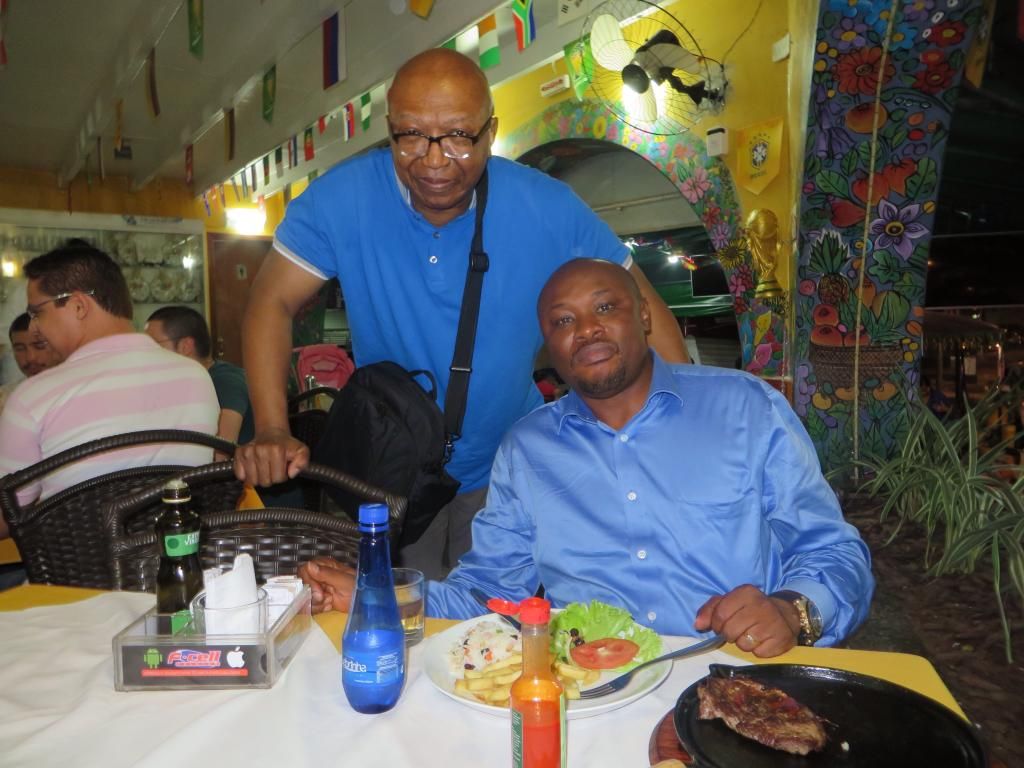 ohsee disturbing Kick Off Chief's chopulation at Choppao. You can see he is not very pleased about it.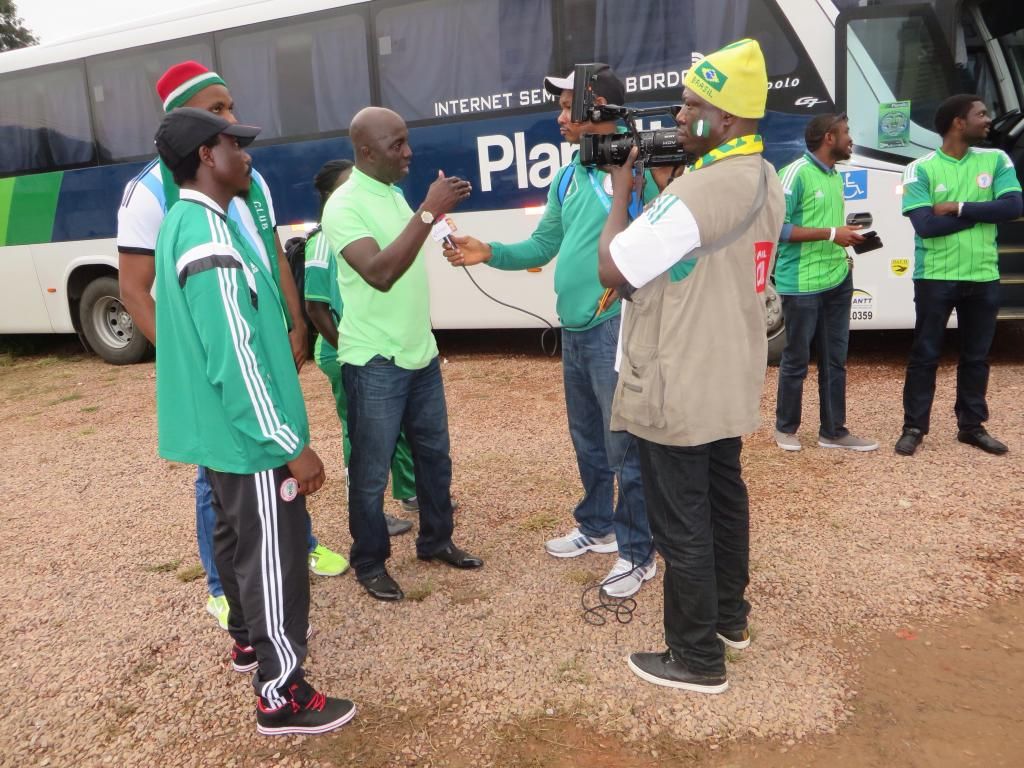 When a living legend speaks, you got to listen. At potorpotor Porto Alegre after the Argie game.
ohsee and Samson Siasia The Great at the bus parking lot outside the stadium at Porto Alegre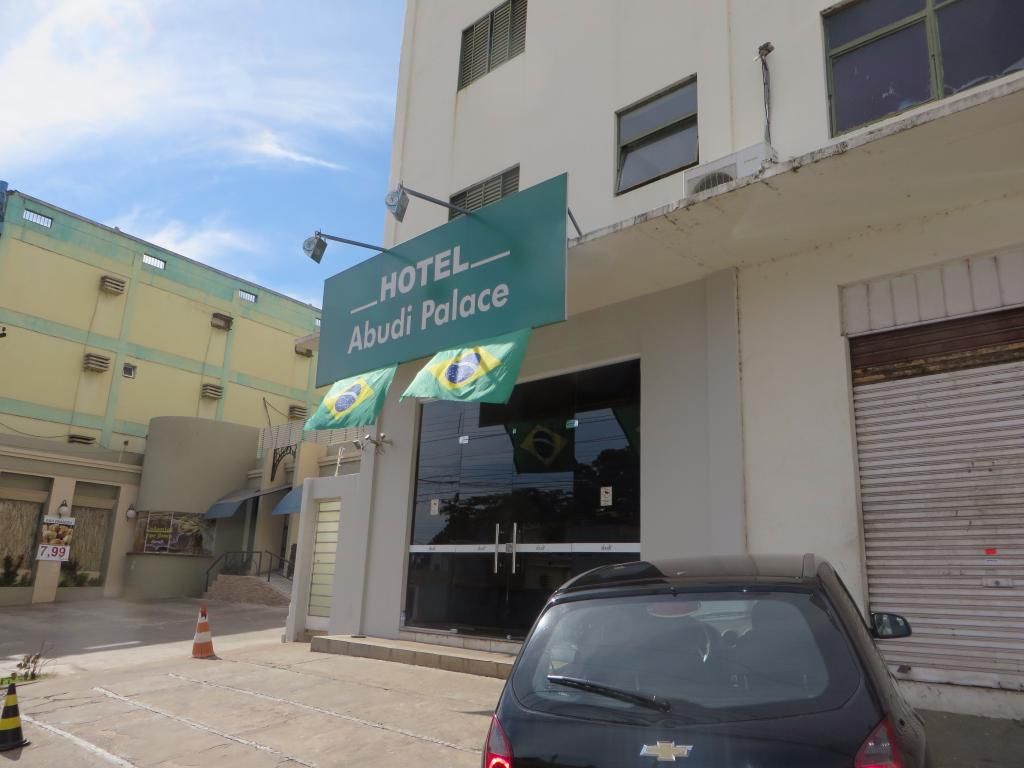 Useless place. ROTC was not there. But ikemba_nacho was dia.