Bigpokey24 wrote:
danfo driver wrote:
Bigpokey24 wrote:
balo wrote:
And CHO is rumored to be signing a new 52M deal at 200,000/wk.
This ish is getting ridiculous if true.
At the end of the day, he is barely a graduate from the academy.
Sancho just signed 197k a week with Dortmund
....I see nothing wrong with Chelsea paying that much for the brother
Provide evidence of this! Bro, you are too good to fall for lies. Dortmund's highest-paid player doesn't even earn close to that in Euros.
Jadon Sancho: Borussia Dortmund's England winger agrees new £190k-a-week contract
https://www.bbc.com/sport/football/49420133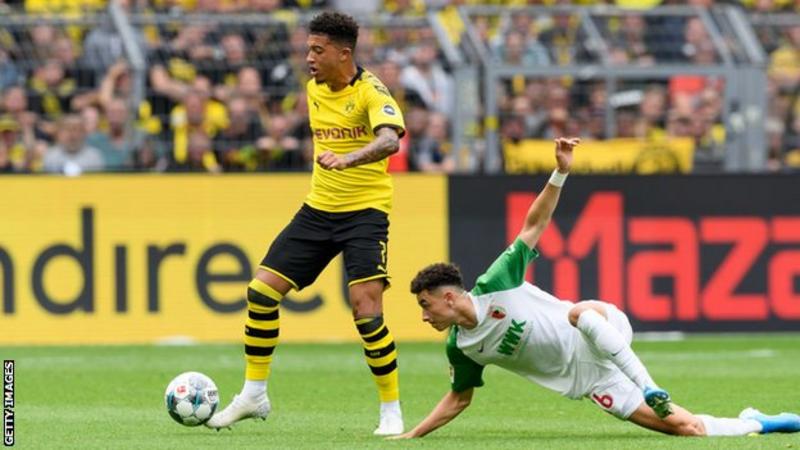 Quote:
Borussia Dortmund's England winger Jadon Sancho has agreed a new contract with the Bundesliga club worth about £190,000 a week, including bonuses.

The 19-year-old, who was the subject of summer interest from Manchester United, scored 13 goals last season as Dortmund finished second behind Bayern Munich.

Sancho also scored in their opening league game this term - Saturday's 5-1 win over Augsburg.

Signed from Manchester City in 2017, his previous deal ran until 2022.

Sancho, who was part of Watford's academy before joining City, made his England debut against Croatia in October 2018 and has six caps.





see as you smile like you found gold! Bro, we all have the same Google and we have all heard the same news. provide the contract to prove it.
i have googled multiple links and their highest-paid player, talisman and captain, Reus is not even on that amount in Euros, talkess of pounds sterling
https://www.sportseon.com/money/borussi ... -salaries/