this is just too funny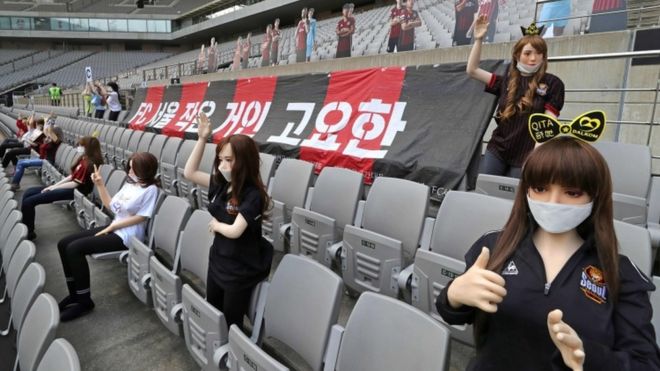 Quote:
So before the match, a company called Dalcom offered to fill some of the empty seats, and the club agreed.

In total, there were 30 mannequins - 28 of them female, and two of them male.

However, fans watching online noticed that some of the mannequins looked more like sex dolls - and some were advertising x-rated websites - leading to the club apologising on Instagram and Facebook.
https://www.bbc.com/news/world-asia-52702075
_________________
SuperEagles
[img]I%20big%20pokey%20deleted%20that%20crap[/img]