lukemana wrote:
cyrilndo wrote:
‪A ci-devant captain of Cameroon's National Football Team - Indomitable Lions is dead.
Tataw Etta Stephen who led the team to the 1990 and 1994 editions of the FIFA World Cup died in the country's capital,
Yaoundé, Friday July 31, 2020, his elder brother, Etta Daniel confirmed to National Telegraph.‬ H
e was 57.
Eric Tataw for National Telegraph
+19174801068 for WhatsApp and Direct

He was an Ambazonian who played for La Republique du Cameroun.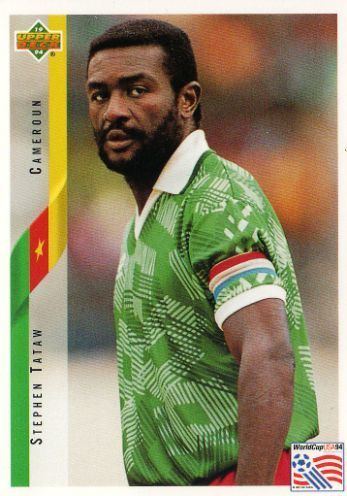 lls.
El Captain

May he RIP. Pardon me, Roger Milla was part of the 1990 squad. How come i do not see him in the above picture??? I recalled he played all matches and scored 6 goals. Am i wrong?
He was a substitute thats why you do not see him in that pic.

_________________
Patrick Ntsoelengo,Nelson Dladla,Petros Nzimande, Abednigo Ngcobo,Doctor Khumalo,Vusi Lamola,Gerald Dlamini,Simom Lehoko,Silvester Kole,Lucas Radebe,Jan Lichaba, Leonard Likoebe,Edson Mguyo, Arie Khongoane,Marks Maponyanye,Donald Khuse, Jabu Pule, Mark Tovey, Zebulon Nhlapo,Gabriel Tikkie Khoza,Moran Khulu,Michael Dlamini,Johannes Mofokeng, Wellinton Manyathi,Jingles Perreira....... to be continued....Amhakhosi Kaizer Chiefs!!!!!!!