Cristao II wrote:
Waffiman wrote:
pajimoh wrote:
Cristao II wrote:
Waffiman wrote:
Least we forget.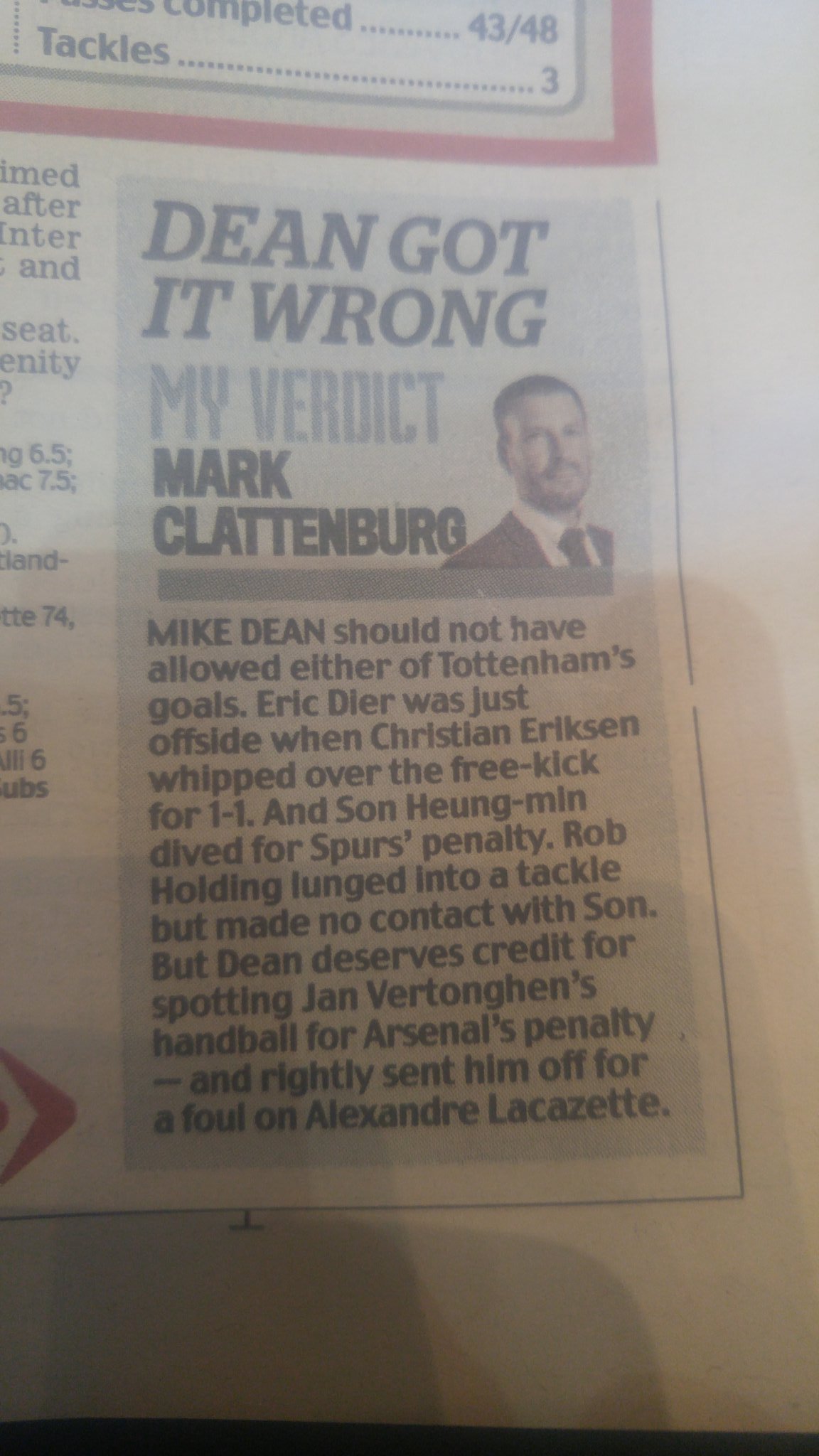 Mark Clattenburg .. Hmm lets think back - Man Utd at Old Trafford, Pedro Mendes volleys a shot from half way line - Roy Carroll in goal. What happened?
The decisions Dean had to make was way more difficult and relied on his linesmen. Mark should explain how the hell a goal wasnt awarded to Spurs at OT!!
let me help you
I don't take that cvnt seriously. He always show up when it's Spurs. I suspect a Spurs supporter jammed his wife or something
But he is right. Npne of those goals should gave stood. Why cant you guys admit it instead of ad hominem attacks on Clatternburg. Luckily we won the game comprehensively, so many are not talking about it. But it shows we had very good reasons to be concerned about the ref. Mike Dean did what we Arsenal supporters feared he would do before the game.
Me thinks you shouldnt be biased against Dean. I dont agree the Dier's goal was offside. On the penalty - it may have been soft but it wasnt an easy decision for the ref. If I wanted to whine, it should be that some of the Arsenal players should have gotten a yellow in certain tackles.
Mark on the other hand shouldnt be pointing fingers - he is clearly biased against Spurs and a top grade #$%$.
It is not a question of not agreeing. Television replays and freeze frame have proven it was offside. The Lino got it wrong. I initially thought Kolasinac played Dier onside, but the freeze frame is clear, he was in an offside position.
I notice you did not mention the Son dive. Was that a correct decision?
Mark is speaking with the benefit of slow-mo replays and freeze frame technology. Next season, we will have VAR, hopefully this type of nonsense will be eliminated for good.
I am not biased against Dean, I am merely stating his very dubious history when it comes to referring Arsenal games. Once again, this are facts not some subjective or emotional observations.